The smoked beef I made last weekend was turned into Adovado Beef. I smoked the beef until 165, and pulled it off the smoker and put it in a dutch oven. Added half a quart of homemade adovado, and braised until it fell apart.
The smoked Adovado beef on a tortilla.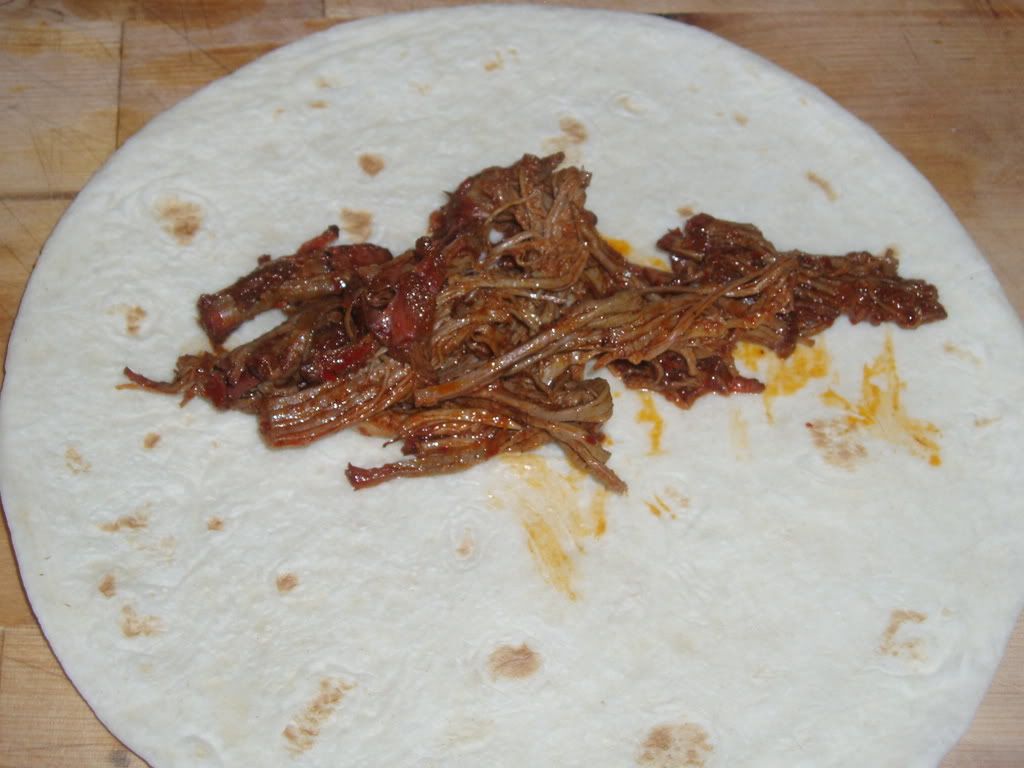 Add some beans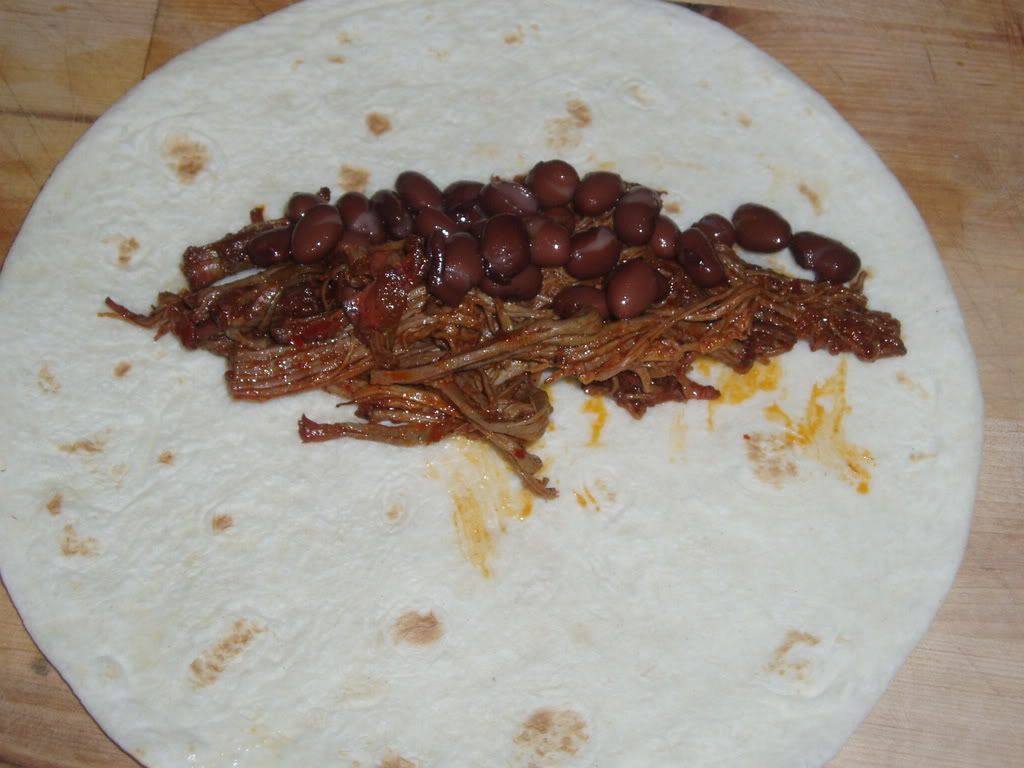 Then some cheese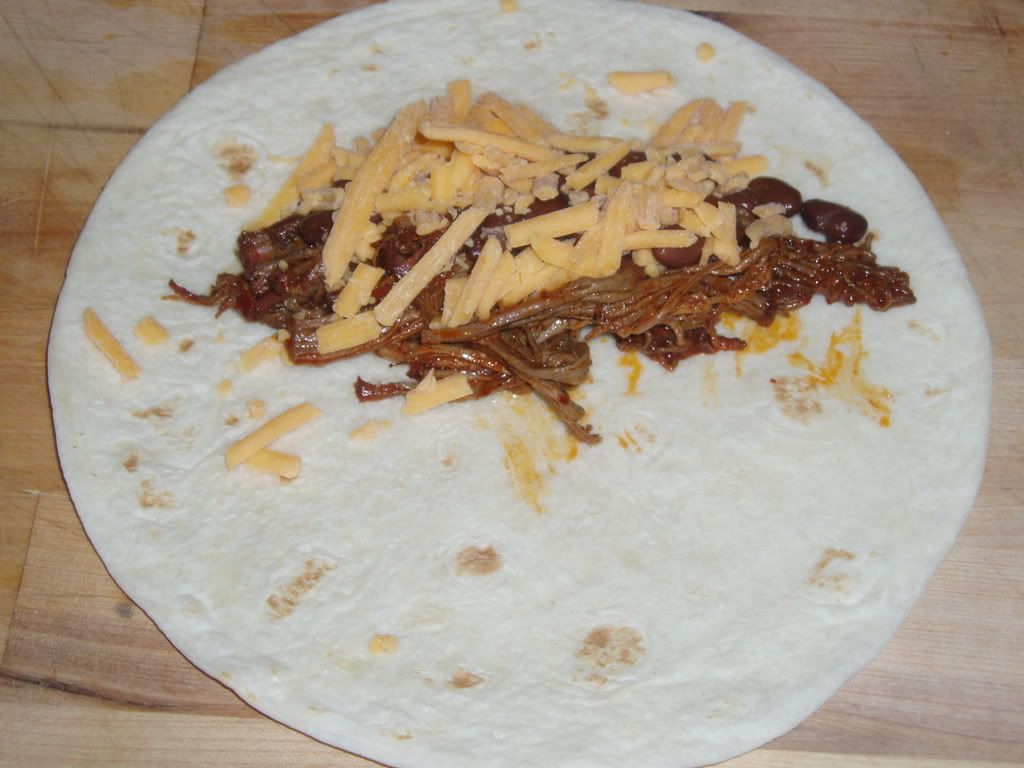 into the pan.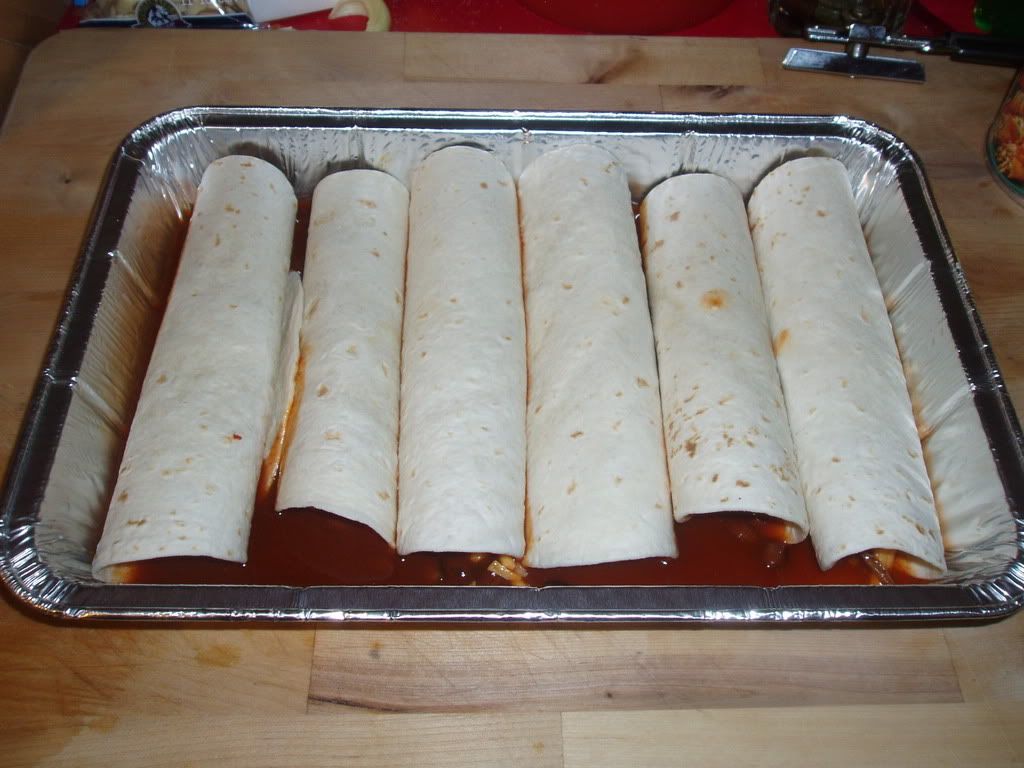 Out of the oven, ready to eat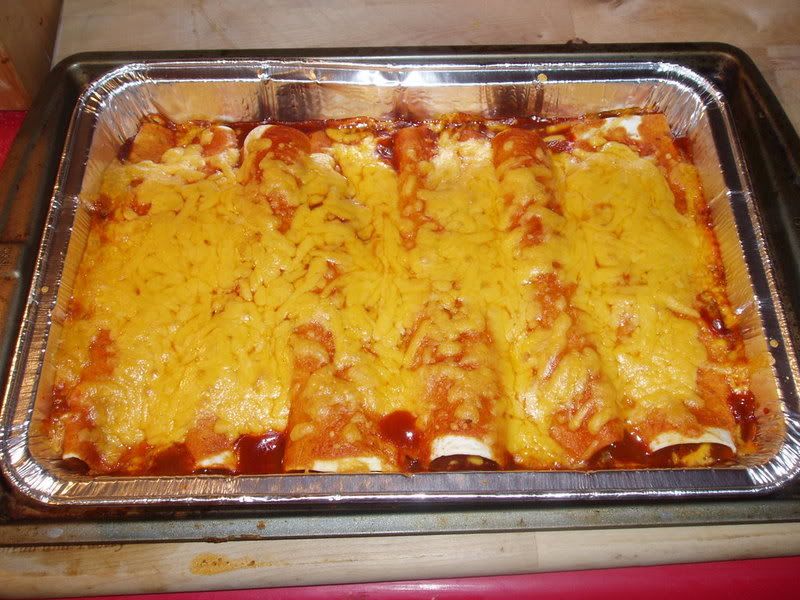 Plated up with some sour cream.