Well, BBQ Beer and Blues is back after a brief respite. I have a beer can chicken on the WSM, along with a batch of ABT's. My wife is making an asparagus salad too. I will post some pics, but i have realized that my camera cord is in the office. Anyway, check back for pics, and have a great weekend!!!~
The ABT's stuffed and ready to go. Jalepeno peppers, stuffed with a mix of cream cheese, sharp cheddar, and garlic and cayenne pepper mixed in. Then wrapped in think sliced bacon, and placed on skewers for easy movement on the smoker.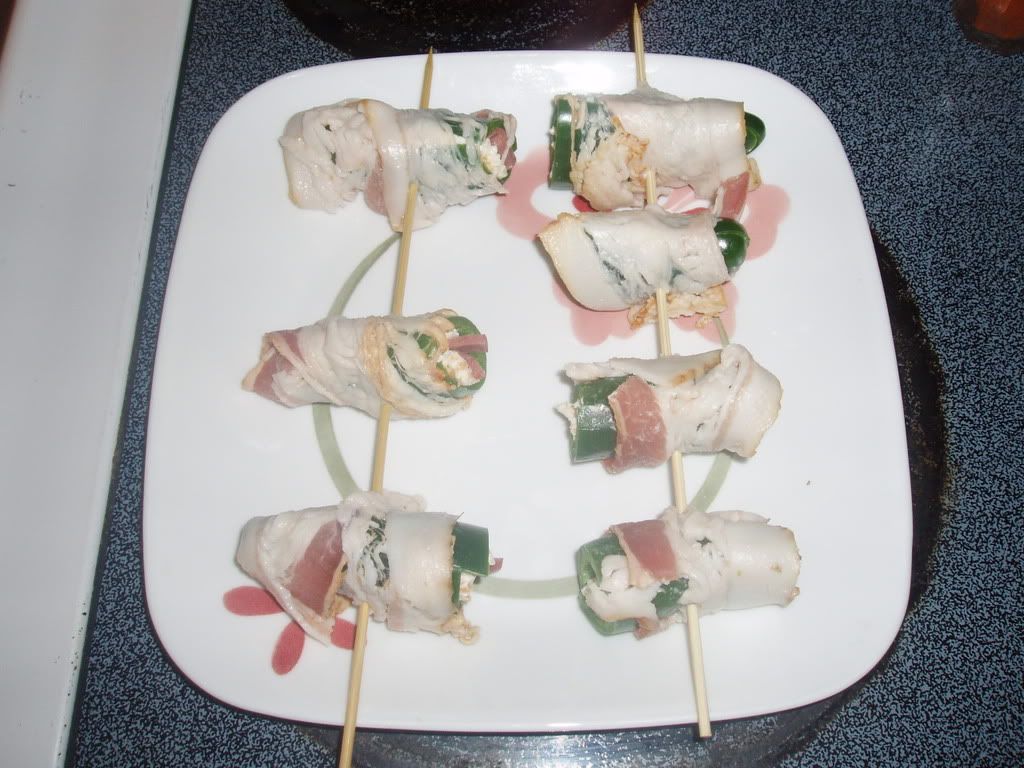 The chicken on the beer can, with the ABT's all going on the Smokey Mountain.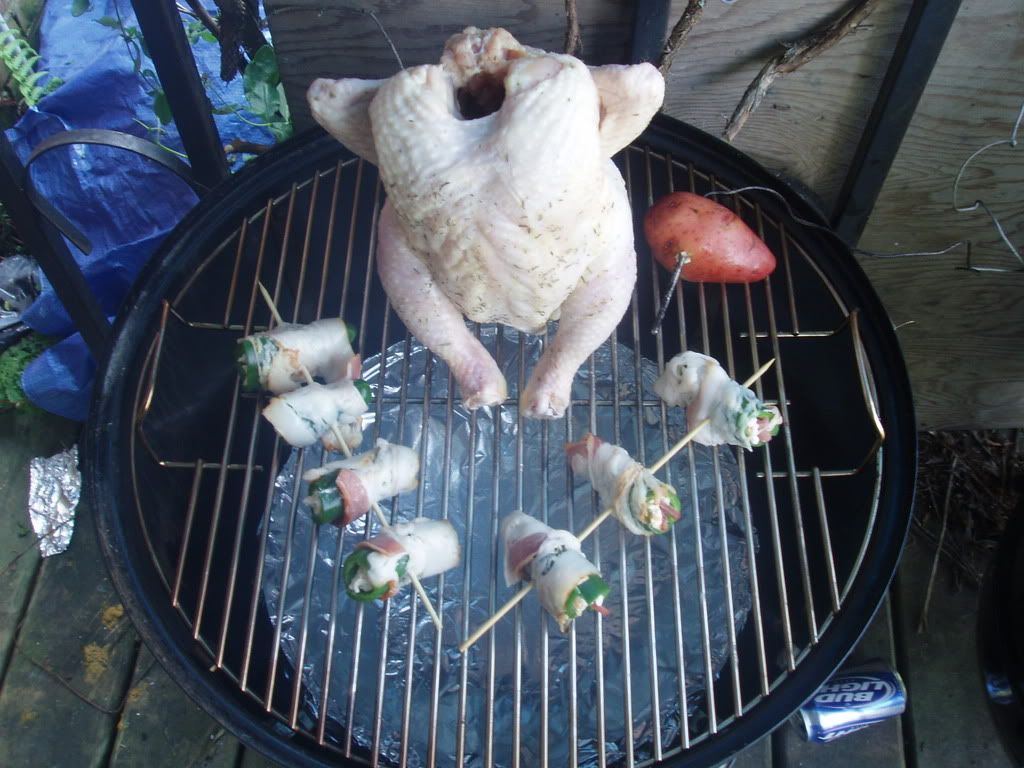 After two hours, and ABT's are ready to come off the smoker.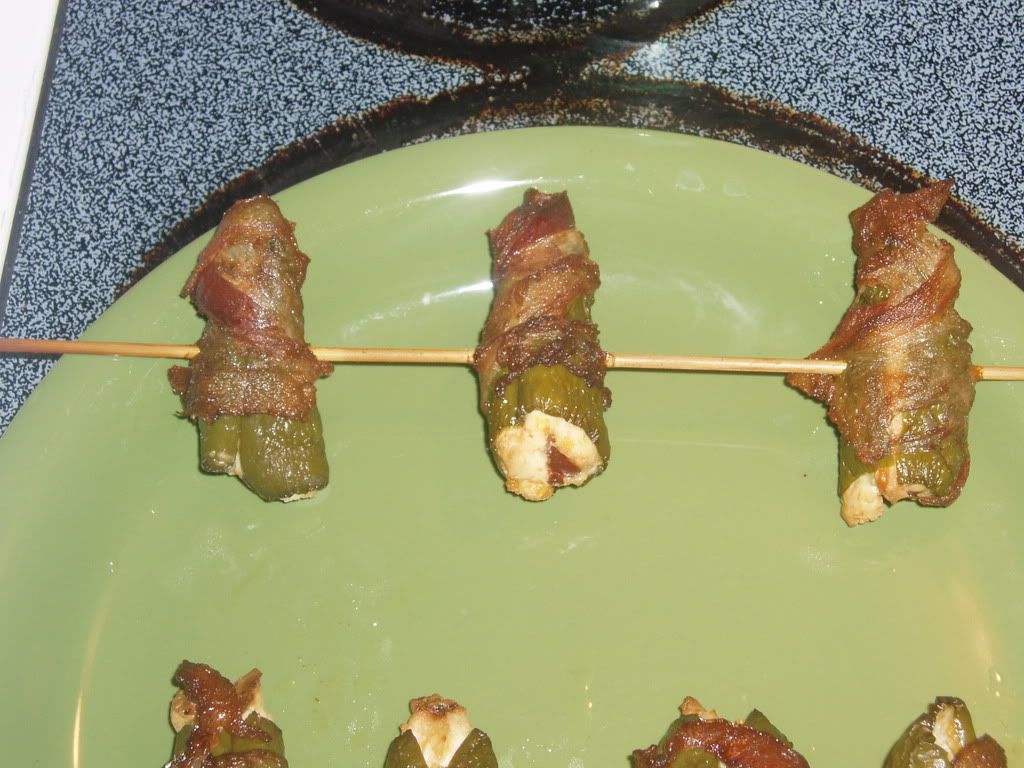 Another two hours, and the chicken is ready to go too.
And the wifes Asparagus Salad was awesome as well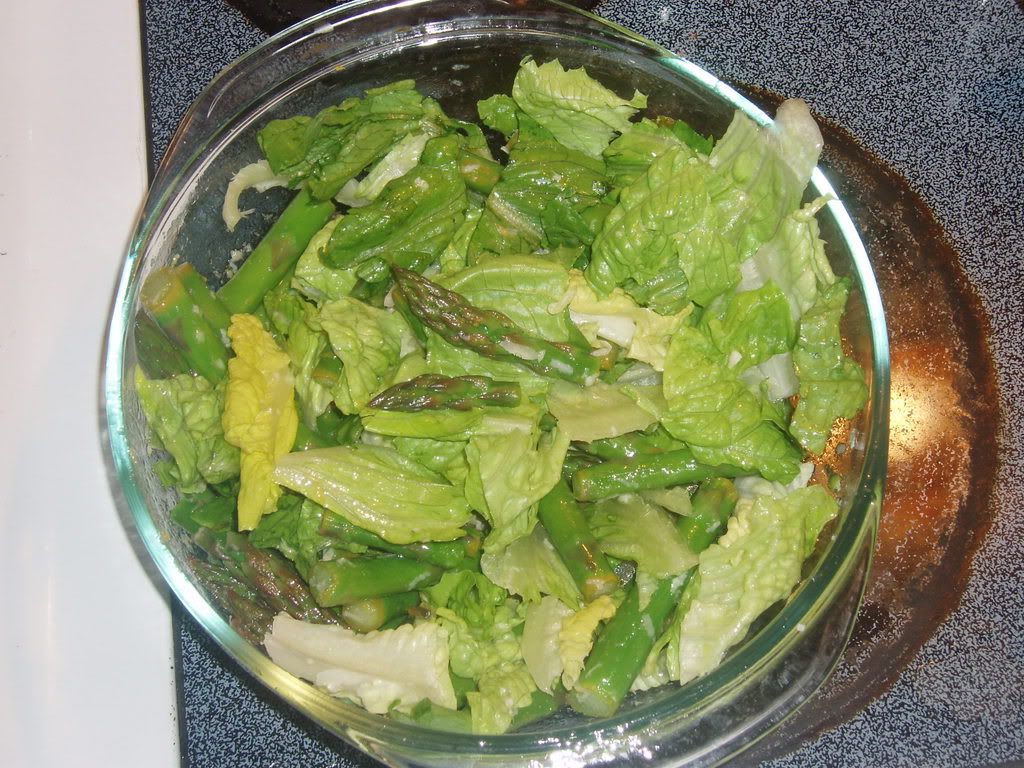 A meal fit for a king, but i shared some with the Queen and Princess too.
Mooney