Picked up a 15 pound brisket, and threw it on at 7pm last night. It was just a little too big for the grate, so i cut a small piece off the flat. By 8:30 this morning, it was done!! Wrapped in foil and placed in a cooler with blankets to hold it at temp. Before i did that, i removed the point, and chopped that little extra flat piece, and threw them back on the cooker with some sauce, to make some burnt ends. Made a little homemade Potato Bacon salad. Should be a good Sunday Supper!
Raw and ready for smoke
13 hours later, with the point still sttached
The point chopped and mixed with some Jim Daddies Hickory sauce. in about 2 hours, these will be crispy and melt in your mouth tender at the same time.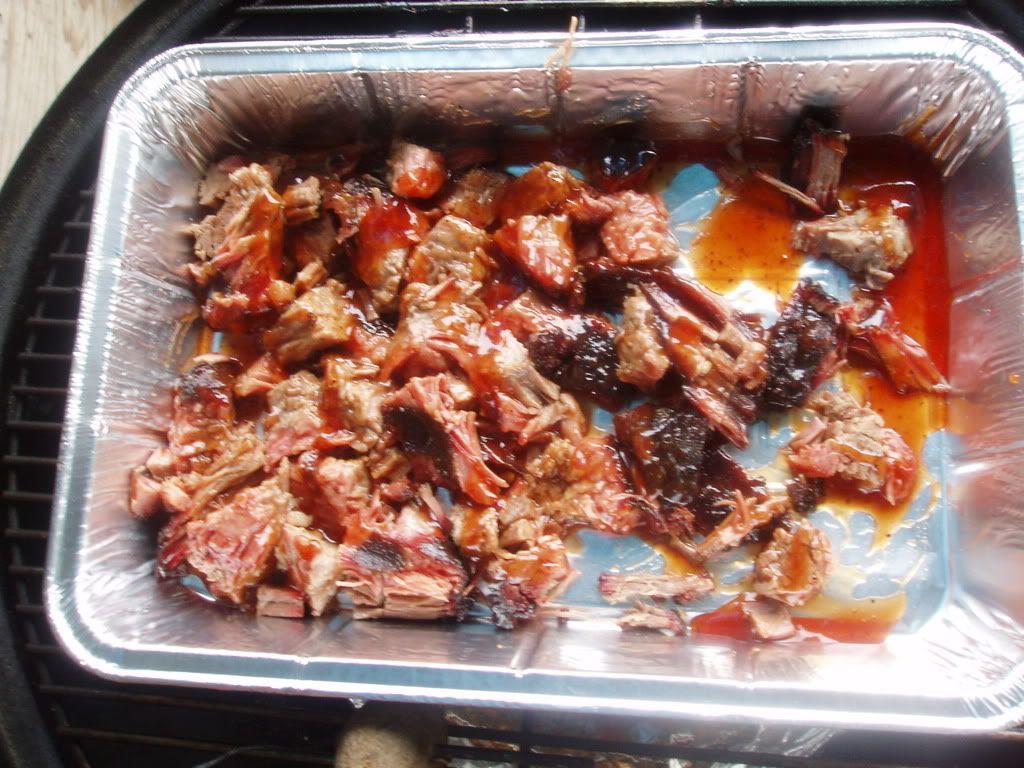 Finished Burnt Ends
Finished Brisket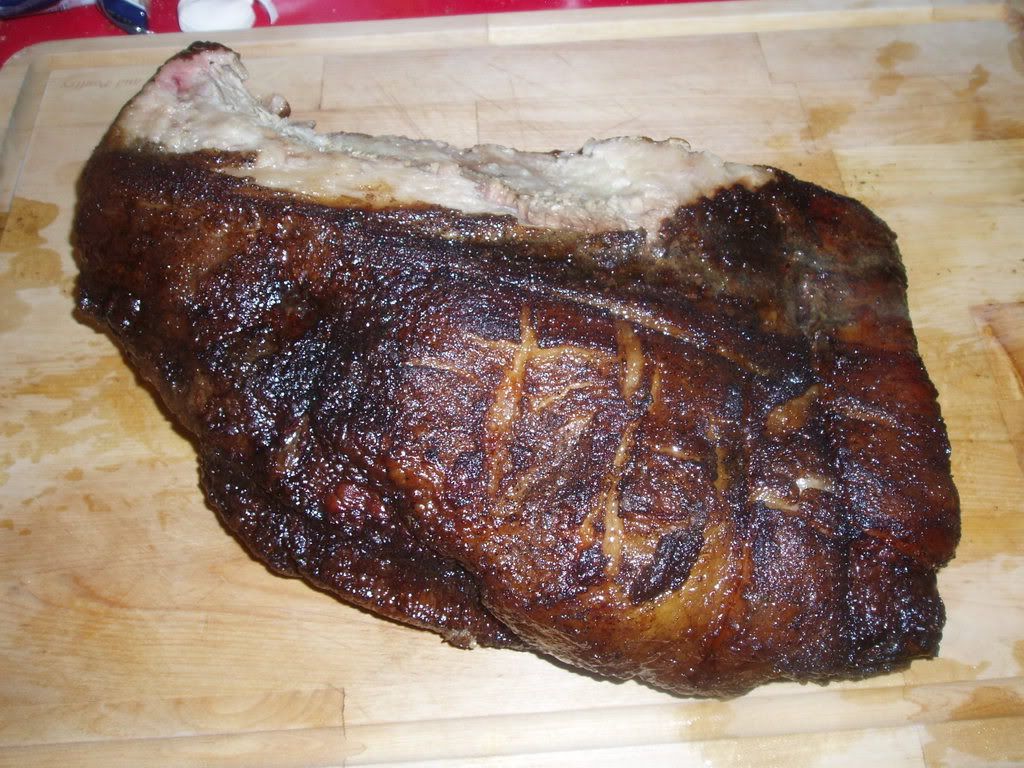 Time to Eat!!!